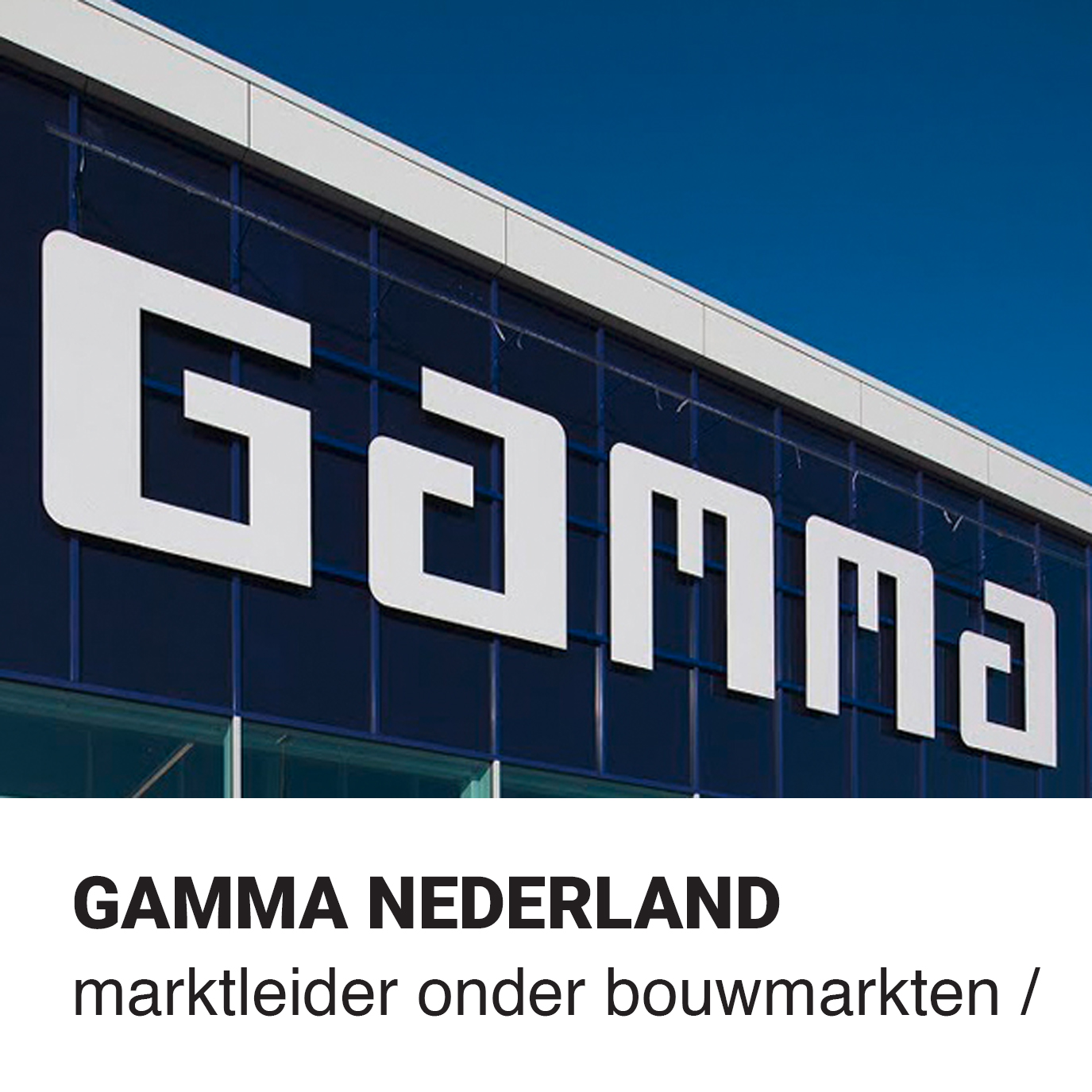 GAMMA NEDERLAND /
Dutch hardware chain Gamma asked us to develop its new stores. The pillars "Service & Reach" formed the focus for a robust update to the formula that emphatically underlined its position as market leader.
A no-nonsense design in which the DIY character of the Gamma is emphasized
with attention for maximum overview, routing and accompanying graphic in-store communication.