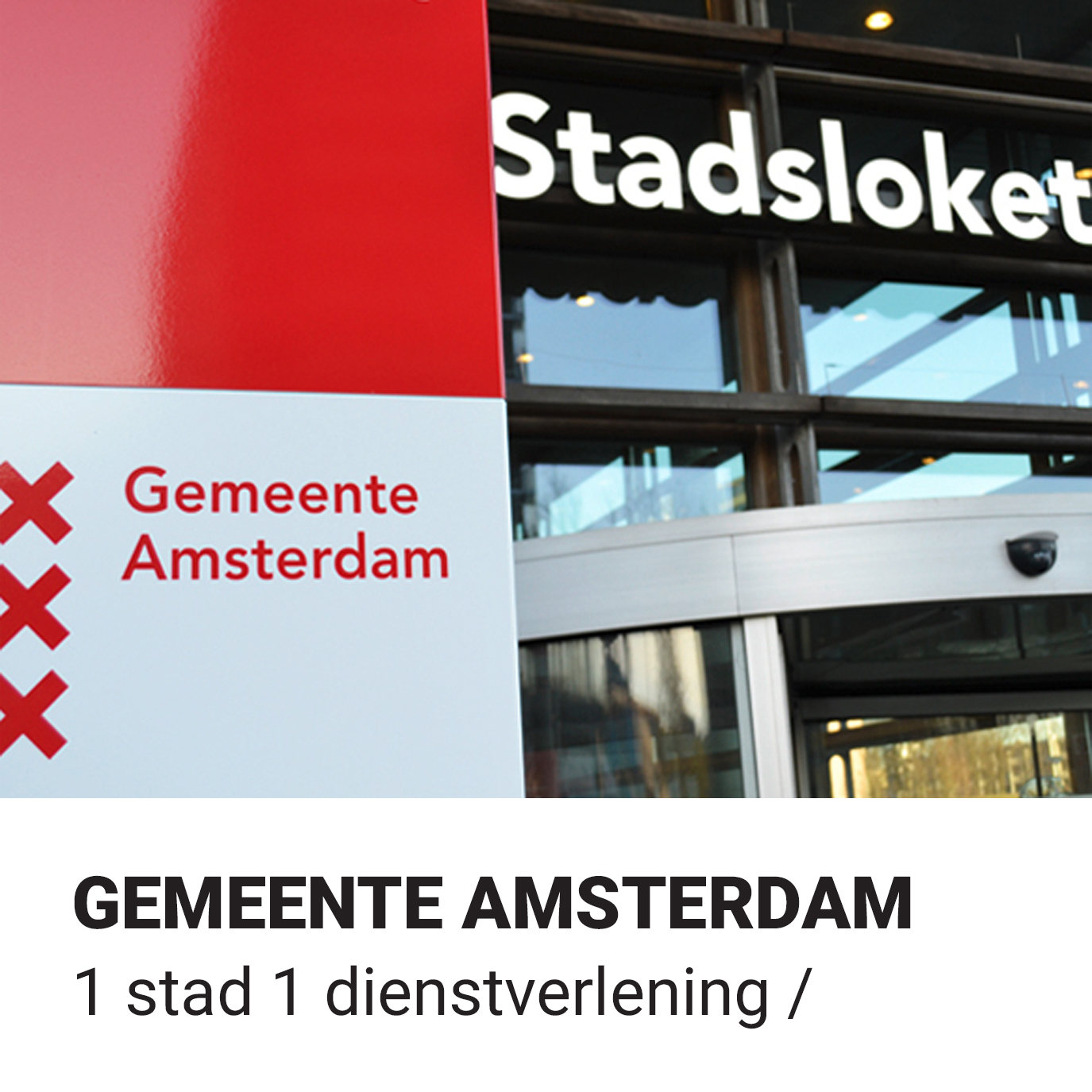 GEMEENTE AMSTERDAM /
With the campaign "1 City 1 Services", the Municipality of Amsterdam wanted to develop a new style of service, inspired by supermarkets and call centers, to help citizens faster at the counters, by telephone and digitally.
Buro Loods is responsible for the retail concept and the development of the complete design that has been rolled out all over the city.
In this new set-up, the handling of products and questions is not only faster, long queues are also a thing of the past.